These statements have not been evaluated by the Food and Drug Administration. This product is not intended to diagnose, cure, prevent or treat any disease.
Click Here For California, Iowa, Wisconsin, Massachusetts, Colorado's Multi-Pure Drinking Water Systems Certifications, Regulations, Listings and Performance Data:
For The MP400, MP750, MP880, MP1200
MODELS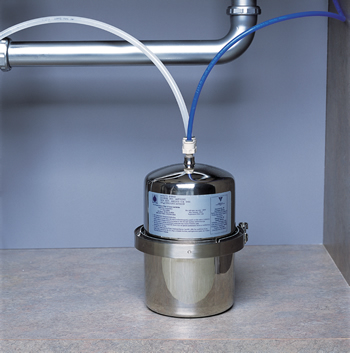 Stainless Steel unit that comes with its own designer faucet. May be connected to icemaker. Filter capacity: Approx.750 gallons. Flow Rate: 0.75 gpm (@60psi, max 125psi). Maximum water pressure 125 psi Replacement filter Model: CB6.
CLICK HERE TO GO BACK TO HOME PAGE.
© BHawkIndustries 2003